jenny lott
Owner operator, dip RMT, dip Dry Needles, BA Soc.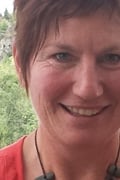 Jenny Has been the owner of Methven Sports Massage since 1998, and massageing since 1989. Specializing in deep tissue, her skills are varied and strong, Her focus is on remedial massage to encourage the body to self heal. After a massage with Jenny you will be left in no doubt what hurts and why and a treatment plan will be offered. She is qualified in Dry Needles and also trained as a Morten's footbed specialist. Allow her to create a treatment plan to suit your body type and dysfunction.
Emma Jackson
Massage Therapist/Reflexologist: dip CCNM, YYTT I, YYTTII, Reflexology with TCM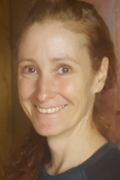 Emma uses a variety of light to medium pressure techniques in her practice to create an environment where your body & mind can heal themselves. She offers Reflexology, Therapeutic & Relaxation Massage. as well as Dry needles She also teaches Yin and Flow Yoga in Methven. For more information on the modalities Emma offers check out www.thriveinyourlife.co.nz
Holly Clemett
Massage Therapist. BTSM – Therapeutic & Sports, dip RMT dip Relax & Wellness.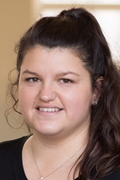 Holly has been massaging for 3 years and has been with us since finishing her 3 year course in Southland. Her style is strong and steady and is great at trigger point therapy! She has worked on rugby teams and Netball teams while she was studying and has just completed a two day course on pain management in Christchurch as well as a cupping course. On her days off Holly will be on the mountain skiing!